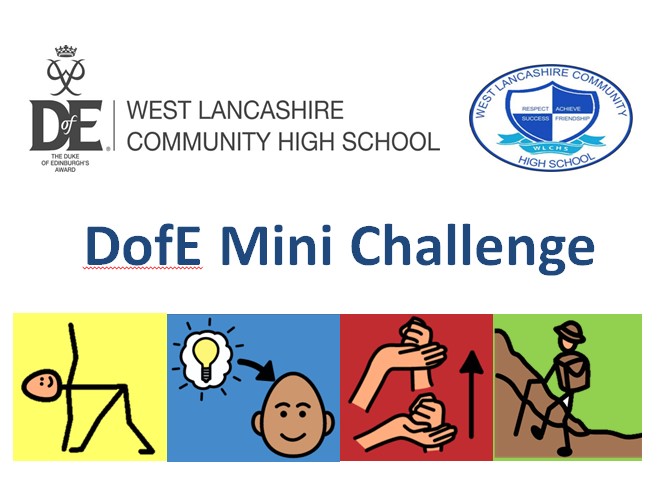 The theme for this week is 'try something new' so we have a great challenge for you! Everyone can take part in our DofE Mini Challenge; students, families, friends staff...the more the merrier! Choose an activity to try for the Physical, Skill and Volunteering and Expedition sections. Here are some ideas but you might have some ideas of your own. There are lots of opportunities to try something new!
We can't wait to see what you get up to for your challenge. Show us how you've taken part and we'll send you a certificate.
Good luck and have lots of fun trying new things!