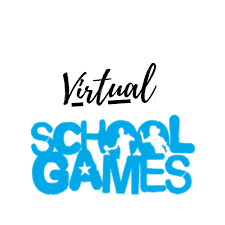 As you know, this time of year is usually very busy for the PE department and our students always excel in School Games competitions. Tuesday should have been Lancashire's annual Summer Games event at Blackpool.
Mark Forster and Chris Hart, (from West Lancashire Sports Partnership) have been working behind the scenes to ensure our students can take part in virtual competitions. This will take place on Tuesday 30th June.
The live links you will need are:-
10am
Celebration Video https://www.youtube.com/watch?v=RdRuNnjzN0g&t=7s (with subtitles)
https://www.youtube.com/watch?v=u4NuMESfqg8 (no subtitles) These videos will go live on Tuesday
10-15am
Full Celebration dance routine- https://www.youtube.com/watch?v=v9O_hEY4a84&t=4s
12:30 - 2:00pm
Personal best challenges (which links in with 'Lets Get Counting)
If you go to our School Games page, you will find video links which demonstrates the skills required for each challenge. You will also find the recording sheets.
2-30pm
Thank you videos from West Lancashire School Games Organisers
The link for the Celebration Dance Tutorial is
https://youtu.be/jWL9D4YK9Vw
I hope you can tune in and that we all have an enjoyable day.
Remember lots of pics and videos.
Mrs McEvoy