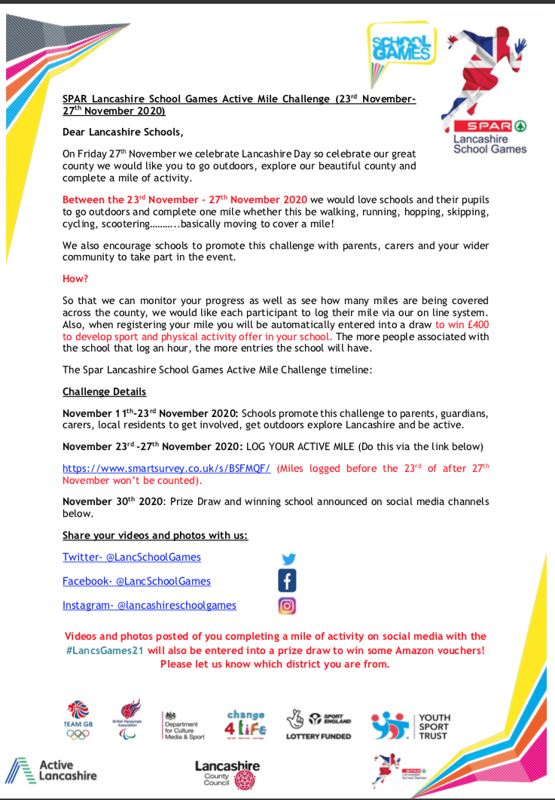 Friday 27th November is Lancashire Day and the SPAR Lancashire School Games are asking staff, pupils, parents, friends and the local community to take part in 1 mile run or walk. They would like as many people as possible to experience the great Lancashire outdoors and take part in a mile of activity between 23rd and 27th November.
I have attached an Invite to this email which gives you all the details and information about an incentive draw for £400 of equipment for your school. Basically, each time someone logs their mile on the system, naming your school, you get a ticket in the prize draw. The more miles logged the more tickets and therefore the more chances to win. There is also the opportunity for individuals to win Amazon Vouchers if they post details of their mile on the various social media platforms.
C'mon West Lancs.... We Got This!