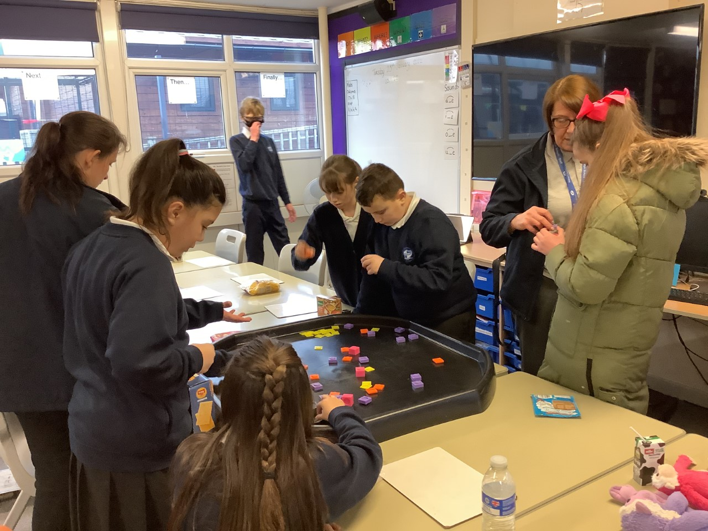 Key stage 3 have had another fantastic week of learning, demonstrating all aspects of our school badge - Respect, Achieve, Success and Friendship.
In 3W, one student demonstrated the ability to take the lead in a Sensory Circuit, a great example of ACHIEVE and SUCCESS!
In 3L, a student demonstrated to ability to control their emotions when dealing with a difficult situation, a great ACHIEVEMENT. 3L also enjoyed learning about weight in a practcal way, demonstrating SUCCESS, ACHIEVE and RESPECT in groupwork!
3C enjoyed their Humanities lesson, learning hands on by making models of old tools used in farming. A great example of how to ACHIEVE!
In 3H, students worked hard to prepare the ground outside their classroom. As part of their Humanities lesson, they've learned about farming and the importance of bees, so will be planting Bee Bombs there soon. A great way of showing RESPECT for the environment!
In 3S, students had great fun learning about the French phrase for it's raining, with added water effects! They had lots of fun spraying staff and their friends while saying 'Il pleut'. A great demonstration of SUCCESS in their learning and FRIENDSHIP in turn taking!
Well done KS3. Have a happy and safe weekend!