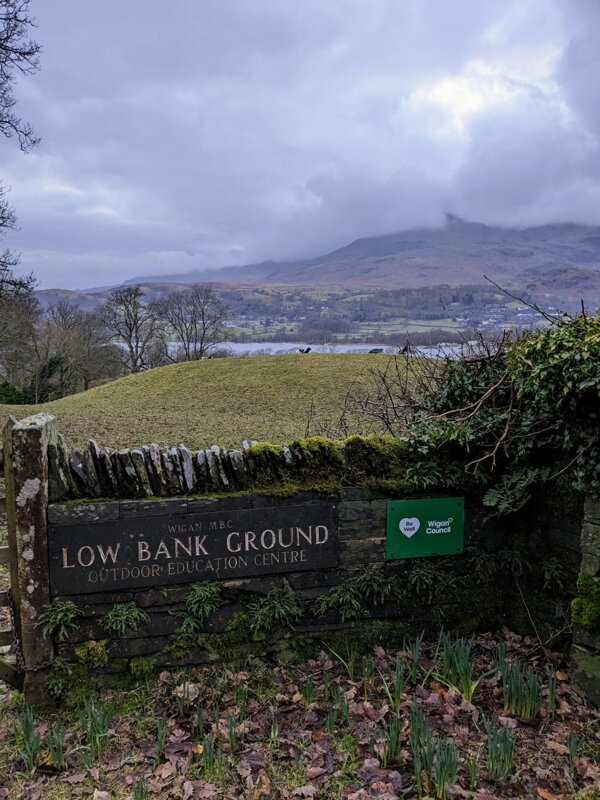 Monday 6th February 2023
Excited for our adventures ahead we travelled to Low Bank Ground in Coniston. We were welcomed with the beautiful view of lakes and mountains.
We were kitted out with waterproofs and boots ready for our first activities. Team A enjoyed a walk around Tarn Hows and spent time looking at the nature around us which included a heron and Belted Galloway cattle.
Team B explored Grisedale Forest, playing Hide and Seek on our way up to the viewpoint. Some of us climbed through a tunnel. Great teamwork was shown with everyone encouraging and helping each other.
We enjoyed spaghetti bolognaise followed by chocolate brownie and ice cream for tea before our evening activities. We had lots of laughs playing team games.
Tuesday 7th February 2023
We fueled up with cereal, toast, bacon and egg ready for a fun-filled day. Team effort was needed for canoeing on Lake Coniston. Team A worked well as a team and paddled all the way across the lake and back!
Team B showed amazing courage ghyl scrambling. The team worked together to climb a waterfall. The feeling of the cool mist on our faces was a fantastic experience…and very refreshing.
After a pack-up lunch Team A headed on the minibus to Little Langdale Quarries. We walked through the cave and had fun listening to the echoes. We enjoyed a hot chocolate in the cave and walked over Slater's Bridge.
Team B had lots of fun canoeing on the lake. There was plenty of competitive spirit as well as good teamwork playing games on the water. Chicken wraps followed by cake was on the menu for tea. We enjoyed our evening activities of games and visiting the gift shop. An exciting and fun day was finished with hot chocolate and a biscuit for supper.
Wednesday 8th February 2023
We enjoyed a hearty breakfast of cereals, toast and cooked breakfast. Team A took a minibus to The Bell for a walk. We were rewarded with stunning views at the top of the hill.
Team B were challenged to complete an orienteering course around the grounds. The group then enjoyed some bushcraft, making s'mores and hot chocolate on the campfire.
After our pack-up lunch we loaded the coach ready for our journey home. Bringing home with us lots of memories…and bags full of washing!!
A fab residential enjoyed by all. Well done for all you have achieved