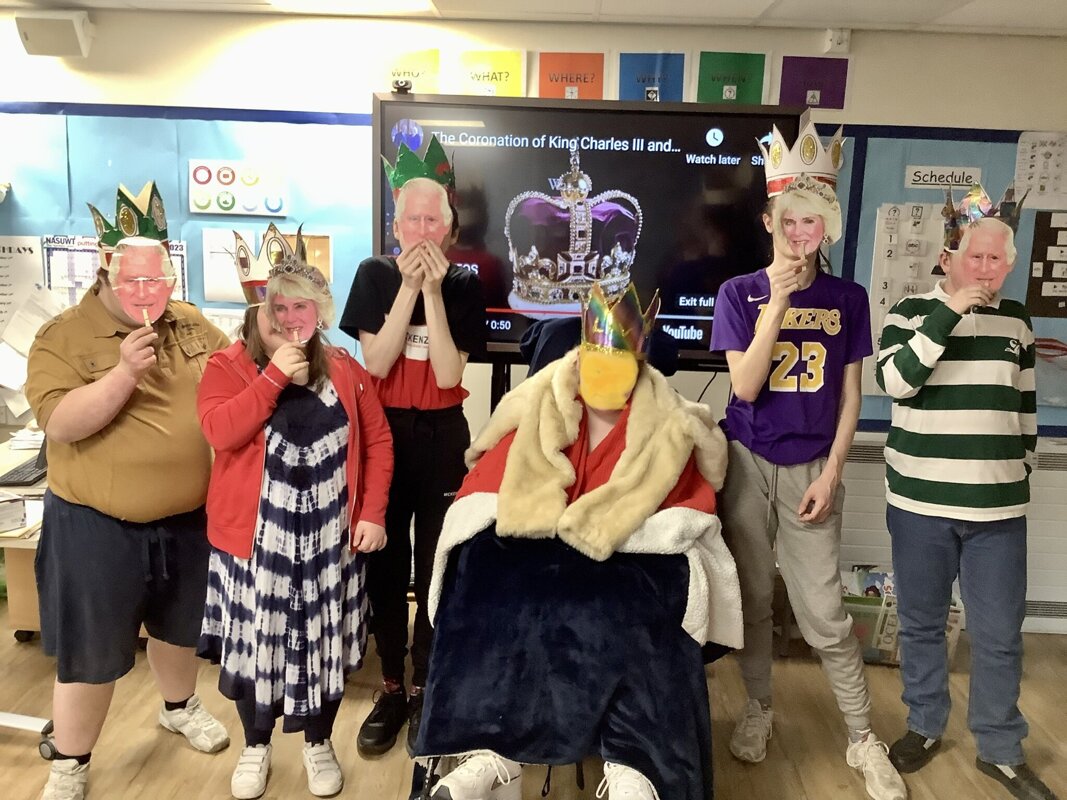 We loved learning about the Coronation event and made our own crowns ready to role play being the King or Queen. We then each experienced sitting on the throne before being crowned. After that we royally processed through the school, waving as we went. Once finished with the ceremony, we had a party to celebrate with dancing and a tea party with treats which we had made during our functional math lesson.
We are very much looking forward to tomorrow's Coronation.
Wishing King Charles every best wish.
KS5W